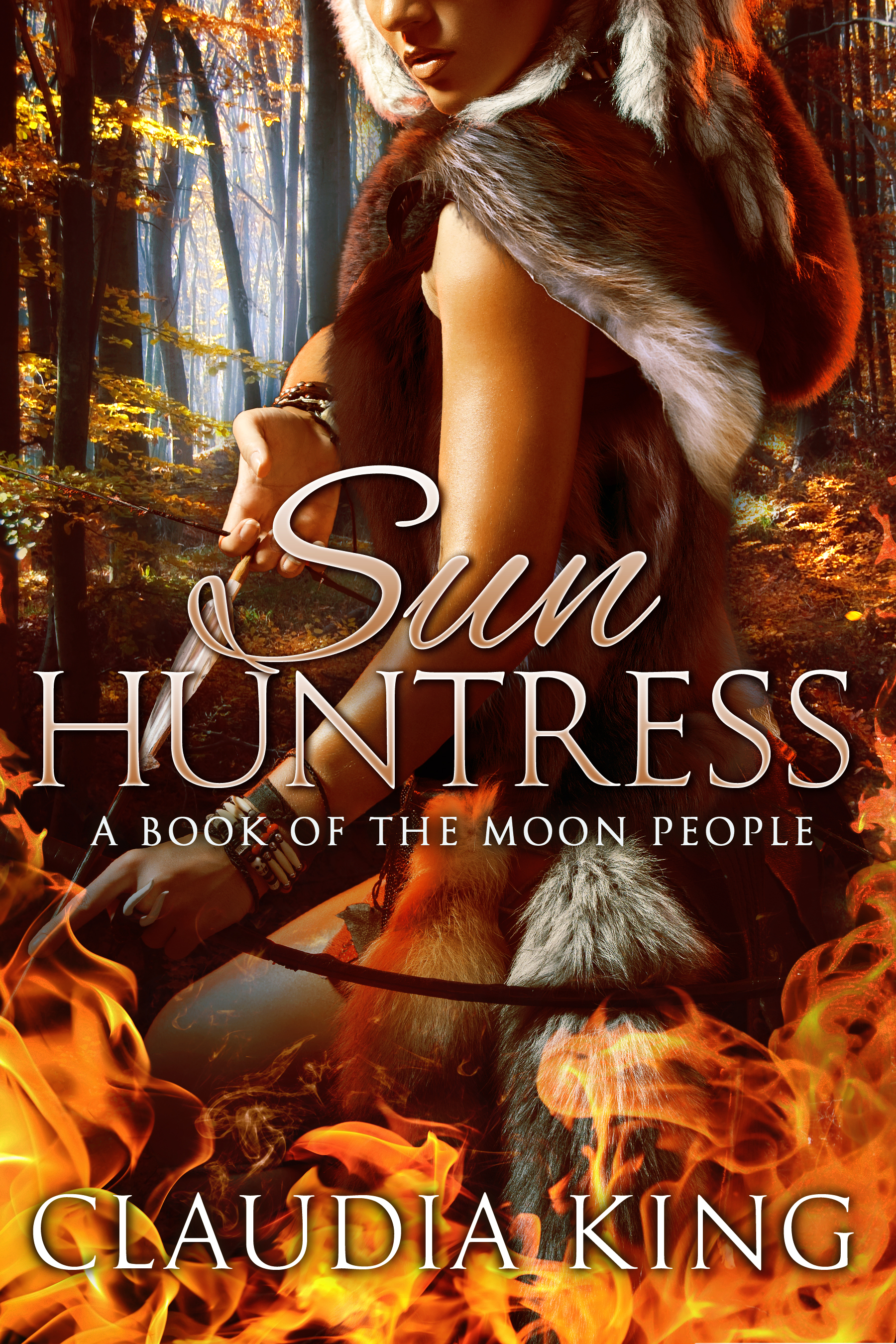 It's here! Sun Huntress is now available for pre-order at various retailers in preparation for the book's release next Friday on August 18th!
From the blurb:
Disobedience among the great packs of the shapeshifting Moon People is to be punished, and young Kiren has disappointed her ruthless mother for the last time.

Banished with one final chance to prove herself, she is sent north on a journey to seek out the clan of the great witch Adel, a woman of terrifying renown and an old rival to Kiren's mother. Perhaps, with the witches' tutelage, she can learn the prestigious craft of a seer and finally secure the respect of her clan. But while the great packs may be at peace, ghostly strangers wander the lands of the Moon People; men who leave behind neither step nor scent.
The world beyond Kiren's den is full of mysteries, and her journey north soon becomes a quest fraught with danger as new friendships are born, romance blossoms, and the cruel bite of tragedy threatens to bring an end to the young woman's adventure. Though she is set on the path to becoming a seer, Kiren's journey will teach her of the huntress that lies within her heart.
Links to where the book can be purchased are as follows:
Amazon
Smashwords
Google Play
Kobo
I'm very excited to hear the response to this one, as it's a little different from my usual fare when it comes to writing these books. There are a few surprises along the way, some shifts in tone, and a departure from some of the signature elements of previous novels in the series. I wanted to shake up expectations this time around, and I think a side novel to the main series like this provided the perfect opportunity to do so.
Originally conceived as a subplot for book three of The Moon People saga,
Sun Huntress
ended up taking on a life of its own and spinning off into a separate 110,000 word novel. Throwing a cast of new characters together with some of the old,
Sun Huntress
returns us to the world of the Moon People five years after the events of
Daughter of the Moon
, paving the way for book three and planting the seeds of the tale to come.
Happy reading!