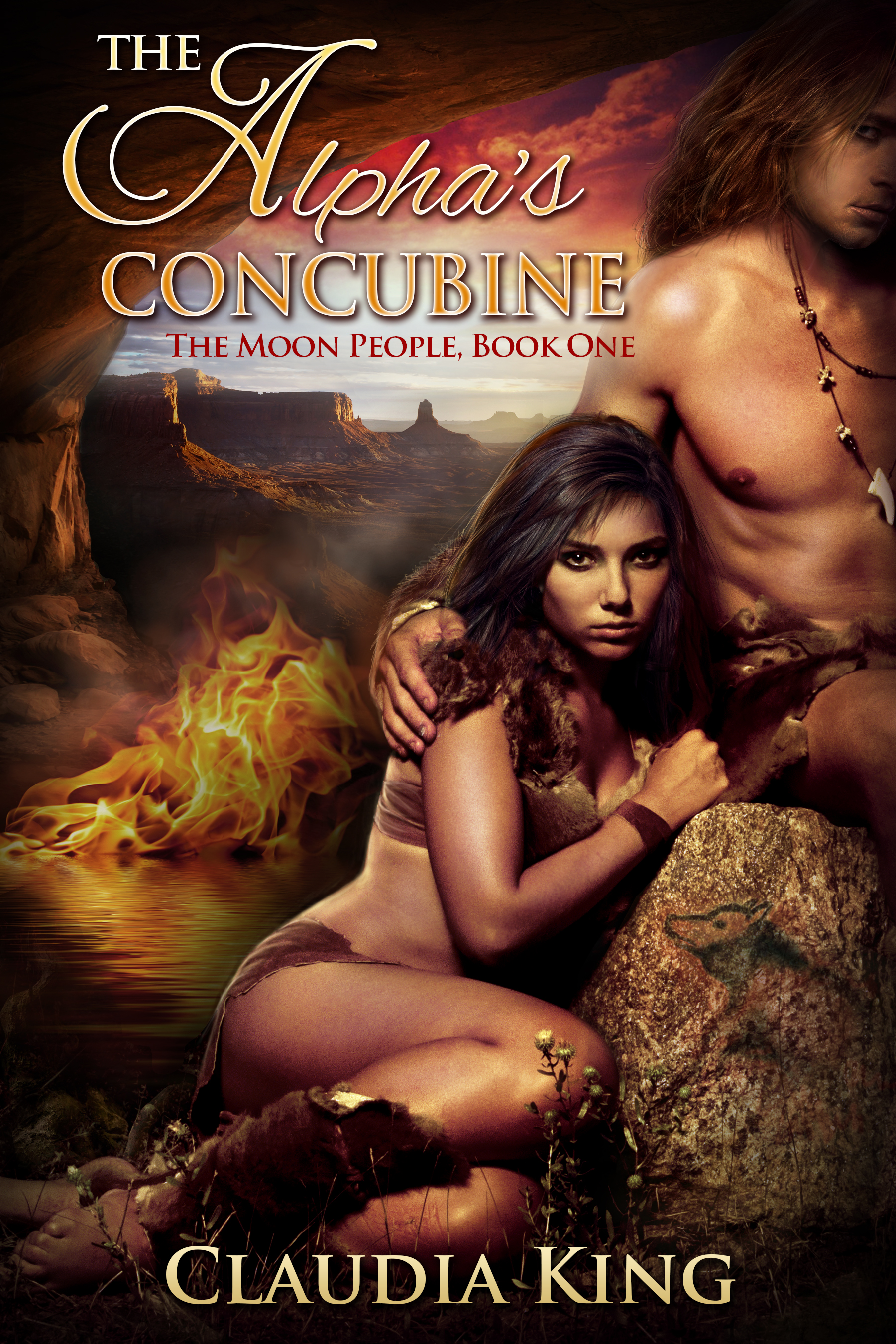 Just in time for the Xmas season, the full novelised edition of
The Alpha's Concubine
is now available to buy all in one chunk and at a nice discount to boot! Pick up your copy now at
Amazon
,
Smashwords
, and
Google Play
, with additional retailers to follow! This edition contains all five parts of the original serial along with a sneak preview of the upcoming sequel
Daughter of the Moon.
Taken from her people. Claimed by an alpha. Forced into a new life.
In a time before tools of metal and houses of wood, tooth and claw rule the wild places of the world.

The Moon People have been enemies to Netya's kind for as long as the stars can remember. They are monsters, demons, men and women who take the shapes of beasts. The murderers of her father.
An outsider taken as a prize by the pack, Netya must overcome suspicion, rivalry, and the division of her own heart as she grows to realise that monsters wear many different faces.
Among the Moon People she uncovers the potential of a life she never knew existed. The chance for a woman to become something more than a prize, or a mother, or a concubine. But as the alpha and others vie for her heart, the powerful huntress Vaya seeks to purge Netya from her pack.
Before Netya can decide where she belongs, she must endure the trials of love, hatred, and heartbreak. The girl taken as a trophy must become a woman.
Besides the publication of this complete edition I've also been hard at work on the sequel these past few months, along with learning how to use Scrivener and wrangling some of my previous material into that program for some (hopefully) improved quality and slicker ebook presentation in the future, along with saving me a bit of hassle when it comes to compiling for different retailers.
Unfortunately it doesn't look like Daughter of the Moon is going to be hitting retailers before the end of the year as I'd initially hoped, but an early 2016 release is still looking promising!