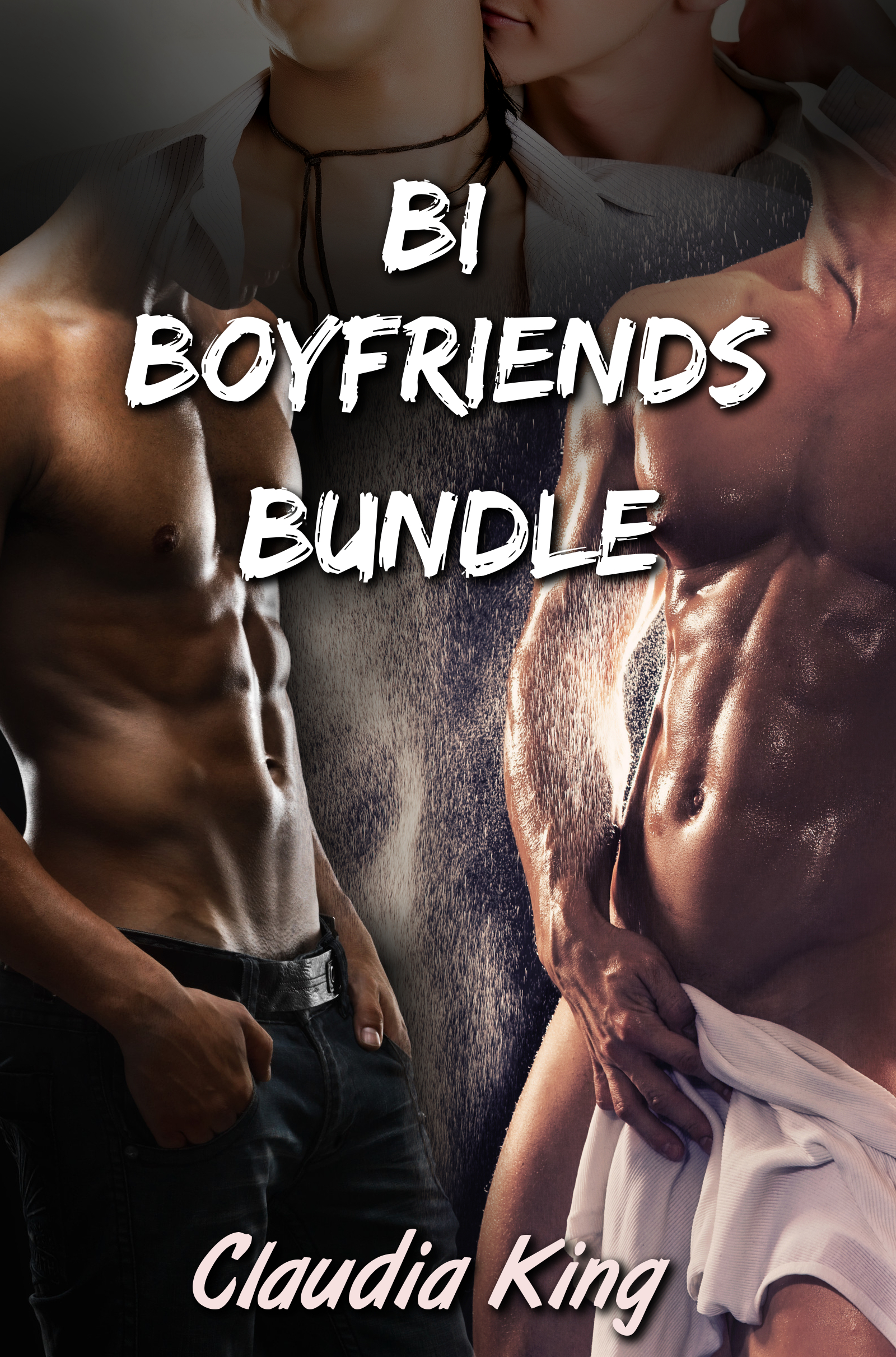 This week I've been working on re-editing three of my older shorts as part of my great edit-a-thon, and since they all shared a similar theme I decided to package the whole lot as a bundle! It's now available on
Amazon
and
Smashwords
at roughly 55% the price of buying each story individually!
From the blurb:
Some girls like a guy who has eyes for more than just the ladies! Claudia King's Bi Boyfriends Bundle is a collection of short, sweet, and incredibly hot stories featuring guys exploring their bisexual side for the first time. Not for the faint of heart!

Contains:
His Girlfriend's Daddy (M/M)
Take it for the Team (M/M, Group)
My Slutty Little Boyfriend (MMMF, Bisexual)


His Girlfriend's Daddy:

Luke's girlfriend Hayley is a daddy's girl with a wickedly kinky streak, and her ultimate fantasy is to see her boyfriend together with her stepdad. Having never been with another man, Luke doesn't know how he feels about the idea, but he can't deny the attraction, and Hayley's fantasy is soon slipping dangerously close to reality.


Take it for the Team:

Tyler lets his eyes stray far too often during practice with the college basketball team. Fed up with Tyler's unrequited fantasies, his girlfriend decides it's time to have the team teach him a lesson once and for all. When he ends up trapped in the showers with the team captain, Tyler suddenly finds himself about to deal with a lot more than he bargained for.


My Slutty Little Boyfriend:

Jenny doesn't want a big alpha male, she just wants her cute little boyfriend Mikey; but that doesn't stop either of them from fantasising about sex with big, hunky, powerful men together. One evening Jenny has a sexy new outfit for her boyfriend to wear, and two butch friends waiting in the lounge to teach both of them what it's like to be a pair of girly, submissive little sluts.
So! Aside from that, Wild Instincts #4 is still in the pipeline. I'll hopefully be releasing it at some point next week in between sorting out tax information and setting everything up officially to be my own professional writer. I keep telling myself that one day I'll have all of this sorted and nothing to worry about but writing. But there'll always be something, gosh dang it.
I've also been thinking of how I can keep the blog a little more active. I've run a little dry on subjects I'm desperate to blog about recently, and I'd love to try and pick up some more traffic through social media than I am currently. So, what's a fun way to pick up page views while putting out interesting content at the same time? Reviews!
I've got a nice little backlog of books I've read over the years that I can probably spend some time talking about to begin with. I've written a couple of review-esque posts
here
and
here
, and those turned out to be pretty popular according to my little blog-management dashboard. Not to mention, they were among my favourites to write! I've always had a bit of a passion for being a critic, so expect to see a few more reviews here in the future! I'll likely focus on novels and indie shorts, but I'm sure the odd movie review and maybe even some musings about video games might slip in there from time to time.
Anyway! Back to work!