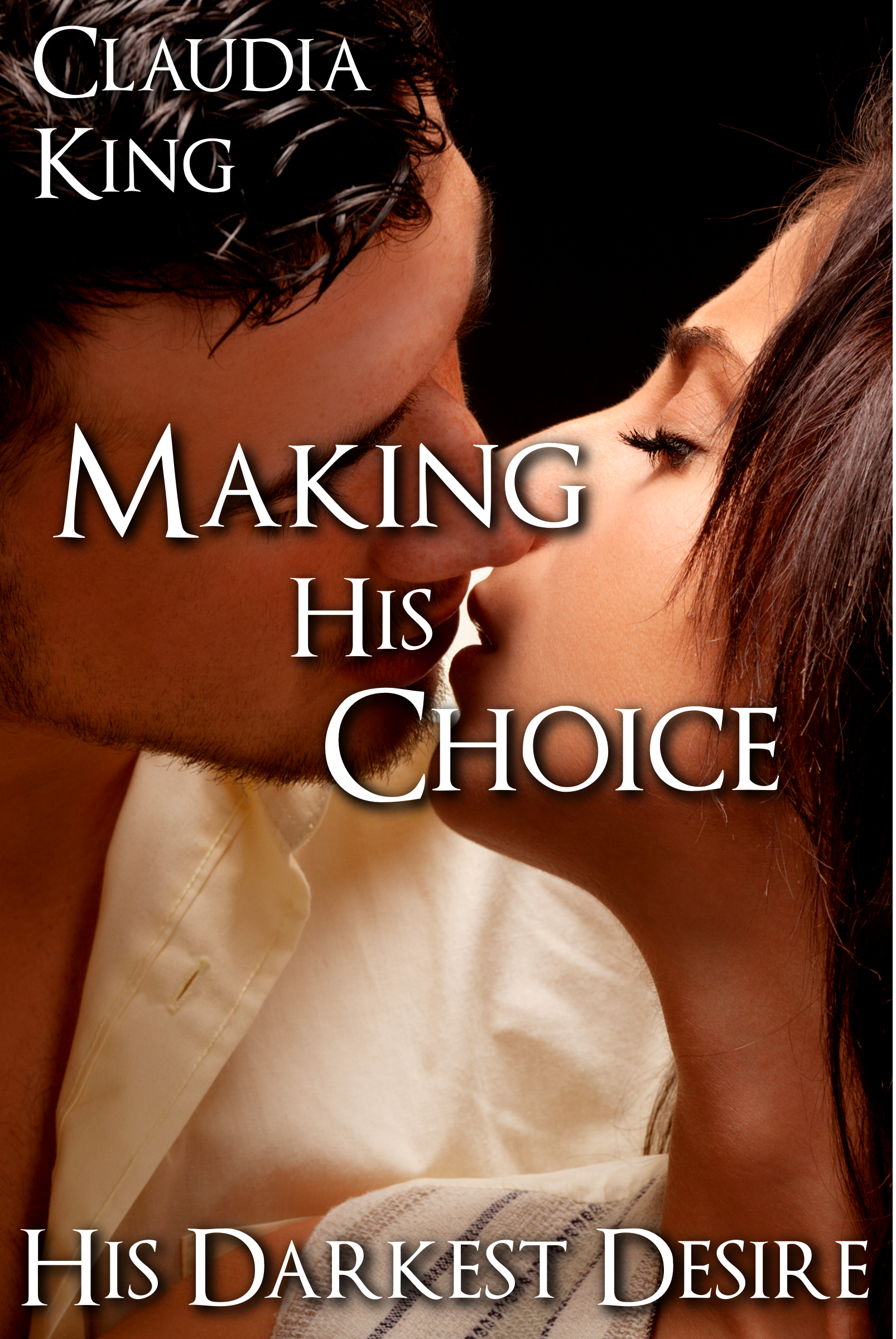 Woo!
His Darkest Desire
is finally complete! Check out the final chapter now on
Amazon
and
Smashwords
!
Faced with Marcia's terrible ultimatum, Nina finds herself trapped between two heartbreaking choices about her future. Is there some way she can outwit Elliot's spiteful ex-lover, or will she be forced to sacrifice her relationship to protect the man she loves?
But Nina's Master has his own choice to make. Can the pair of them finally be happy together? Or will Marcia's interference force them apart once and for all?
All totalled, the complete series finished up at something like 57000 words, with this last chapter being the longest at 9700. Technically that's still 3000 words short of what most people classify as novel-length, but gosh darn it, it's close enough!
So I'm a published novelist now! It's funny to think that six months ago I was barely just starting to dabble in one-off erotic shorts, scraping together a few dollars a month and hoping all my effort would pay off. I've passed a lot of milestones since then, but, on a personal level, I feel like this is the biggest one. His Darkest Desire was never exactly the book of my dreams to start with (I never even thought of it in terms of a novel at first), but it's carved out its own little niche in my career as a writer, and I'm proud to have finally finished it.
If you'd told me a year ago that in twelve months I'd have written an erotic novel, and would be making actual money off it, I think my mind would've been pretty blown. I'm still finding it hard to wrap my head around the idea that I'm a professional writer now. Of course, I'm not making the big bucks yet, but 2013 has been a good year so far. I'm starting to edge over the line of making a liveable income from my writing, and despite some inconsistency on the Amazon sales, I'm hoping to finish the year with a reliable monthly salary coming into my bank account.
I suppose this was a bit of a reflective personal post for me, but it's an appropriate time to reflect!
Coming down the pipeline in March will be more chapters of Wild Instincts (which will become my main writing focus now), and in the background I'll be re-editing His Darkest Desire in preparation for publishing the complete series as a novel at some point in the future.