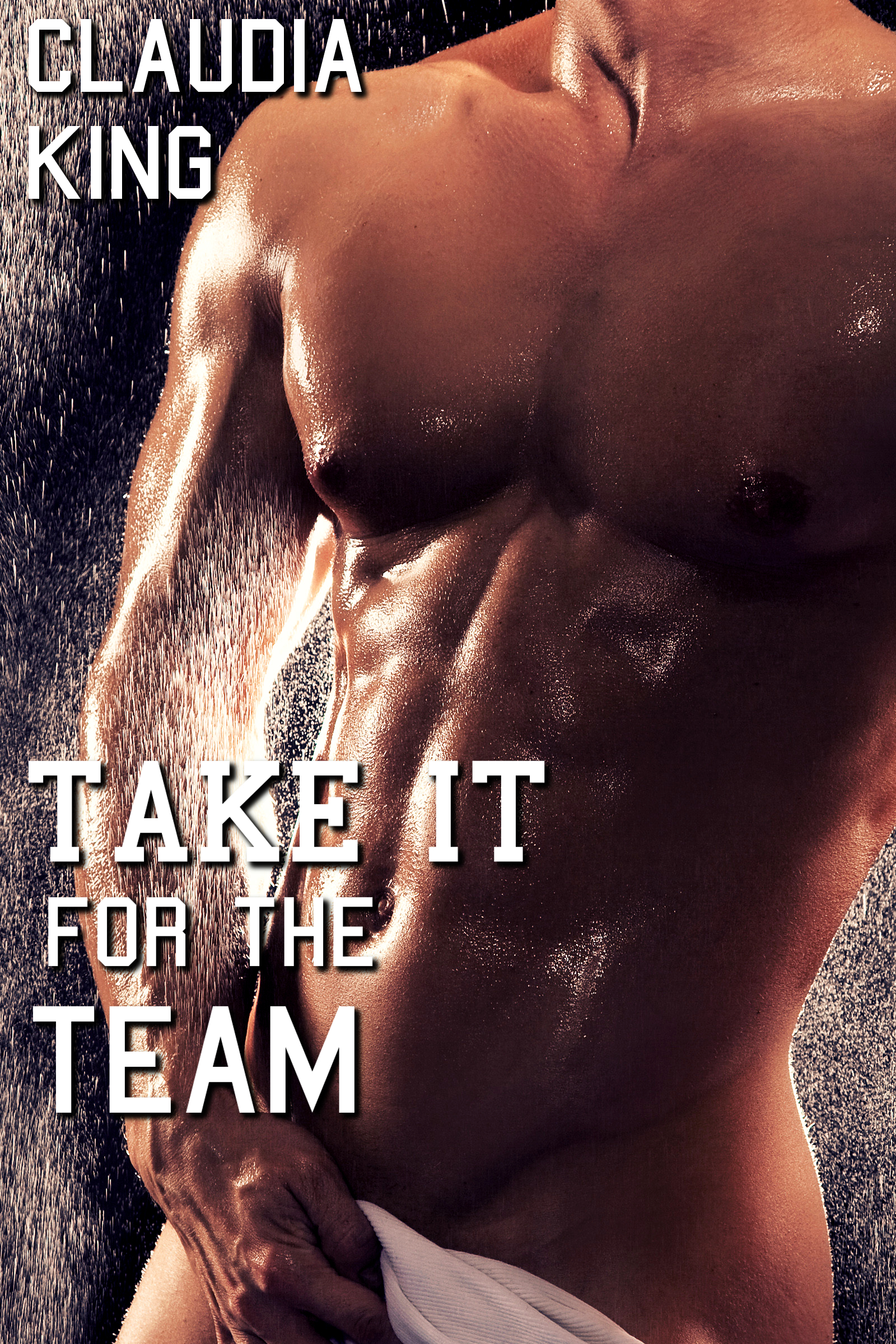 Take it for the Team
, my latest steamy M/M (and a few more Ms) short has hit the virtual shelves! You can find it up on
Amazon
and
Smashwords
now!
Tyler lets his eyes stray far too often during practice with the college basketball team. Fed up with Tyler's unrequited fantasies, his girlfriend decides it's time to have the team teach him a lesson once and for all. When he ends up trapped in the showers with the team captain, Tyler suddenly finds himself about to deal with a lot more than he bargained for.
In other news,
Tempted to Submit
, the first part of my BDSM romance is now
free on Smashwords
! Once other retailers update with the price change I should be able to have Amazon price match as well, but for now if you want a bit of free kinky romance make sure you head to the Smashwords link. The free price point has been very appealing to me rather than a $0.99 one, given that royalties are so low, and even a two dollar discount isn't as big an incentive to dip into a series as it could be. Fingers crossed it'll turn out to be an effective marketing technique!
In other other news, I'll be working on part five of His Darkest Desire this week. I've also had a very exciting idea for a werewolf-themed eRom knocking around in my head for the past few days. It was one of those things that just leapt into my brain one evening while I was in bed, and the premise was too much fun to ignore. So at the risk of crowding my publishing schedule even further, expect to see some sexy werewolves managing their dramatic love lives within a few weeks time.
I think that's about all for now. Another blog post in a few days!